BET mailing list
Submit your email

BET on Twitter
Loading feed...
Charity number: 1077161
Company number: 3724349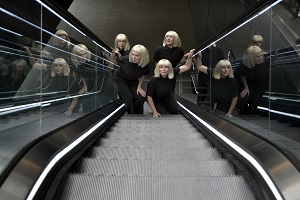 Set in an office high above the city in a strange imagined future, Where the Hell is Bernard? sees four women hard at work. Their sole job is to anonymously return lost items. Everything runs like clockwork under a strict regime, until one day a box of returned objects mysteriously bounces back, leading to a mission that could change the future of humanity.
Mixing magical visuals, movement, live song and clown, award winning Haste Theatre create a darkly comic warning for the future.
Previous Praise of Haste Theatre:
"Haste Theatre's earnest production brims with boundless creative energy and a clear vision that makes...a thoroughly delightful piece suitable for all ages, impressing with their keen sense of the theatrical and set in a timeless world." Bakchormeeboy
"Haste are a company who don't act without thinking, and the results are clear in the theatre that they produce." Culturised