BET mailing list
Submit your email

BET on Twitter
Loading feed...
Charity number: 1077161
Company number: 3724349
Information for companies
The Blue Elephant is renowned for giving a chance and genuine support to emerging or relatively unknown artists and taking the risk of showcasing challenging work
The Blue Elephant supports emerging artists and new work and produces or co-produces all shows here, by offering support-in-kind. We are currently particularly interested in working with artists and companies based in Southwark. If you are interested in bringing a project to the Blue Elephant, please send your script or proposal with potential dates and any background information about yourself or your company. Please include any filmed footage or information on future showcases/performances that we are able to attend so that we can better assess your work. Please note that we generally do not programme new productions of established scripts which have had runs in London previously.
We get a huge amount of inquiries about and submissions to produce work at Blue Elephant Theatre and we need to take time to consider them thoroughly so please do be aware that you may not receive a quick reply.
Theatre
LIGHTING EQUIPMENT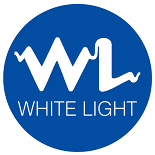 1 × ETC Smartfade Lighting desk (48 Channel)
1 x CCT Minuette Profile 650w
6 × CCT Minuette Fresnel 650w (some missing barndoors)
3 × 1Kw Starlette Fresnel
2 × CCT Silhouette 30 1.2kw
7 × Par 64 (CP62)
1 x Patt 23 (1 with yolk sheared off)
1 x Farse (1kw flood - currently being used as audience light)
2 x Par 16 (Birdies) 50w
1 x Altman profile
4 × Floor Stand
4 × ACT 6 Dimmers (24 channels. No grelcos to be used)
1 x Harmony Fresnel (may be missing barndoors)
1 x Source 4
1x Strand Profile
SOUND EQUIPMENT
1 × Behringer Xenyx 802 Sound desk
1 x Tascam MD301 MkII Minidisc Player
1 x Sony CPDXE270 CD Player
1 x Sony DVPNS330 DVD Player
1 x Cambridge Audio DVD55 DVD Player
1 x Toshiba V853UK VHS Player
2 × SM58 Microphones (not wireless)
3 × Mic Stands
1 x DI Box (Passive)
OTHER
1 × Talkback Master Station
2 × Tec Pro Headsets
2 x ASL Headsets
1 x Nobo X20p Projector (2000 lumens XGA)
1 x Glitter Ball (no motor)
8 x Stage Weights
x1 Projector Screen (413cm long by 286cm high)
Theatre plan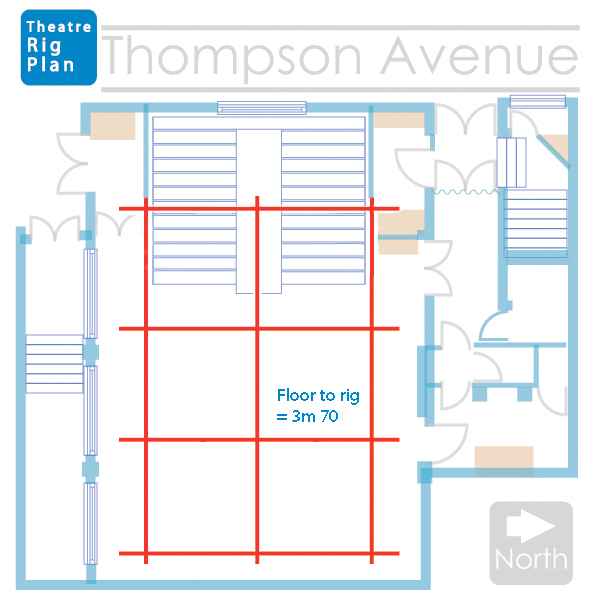 Gallery plan