BET mailing list
Submit your email

BET on Twitter
Loading feed...
Charity number: 1077161
Company number: 3724349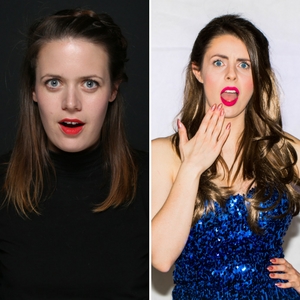 This is a split-bill work in progress performance from Meadow and Serena Flynn.
Meadow has a flair for the fabulous. She puts the "oh" in "oh my days" and the "ding" in "demanding." A famous vlogger, Meadow is now reaching out to her fans in real life and touring her new cabaret show to the masses. Join her for stories of heartbreak, the red carpet and her dog Choo Choo.
Serena Flynn's ex cheated on her with webcam girls. She's totally fine and doesn't want to go on about it or anything. She's just made a whole show about it.
Anarchic, grotesque and a bit nuts; this oversexed, outspoken bouffon playfully parodies gender performance and ridicules her own heartbreak.
Photo Credit (Meadow): Daniel Woodfield