BET mailing list
Submit your email

BET on Twitter
Loading feed...
Charity number: 1077161
Company number: 3724349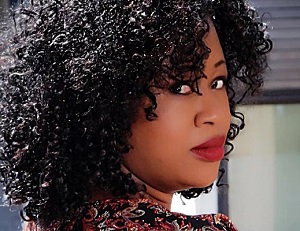 We're very excited to be showing Chica Michelle Concert this Saturday, which promises to be an exciting night of vibrant emerging singers and musicians.
We got in touch with the creative force behind it and headline performer Chica Michelle to find out more about what inspired her to organise this new music platform.
How long have you lived in South London?
I have lived in South London for over 10 years.
What's the best thing about living here (apart from BET, obviously)?
I love the diversity and easy transportation.
Why are you passionate about live music?
Live music plays a huge part in bringing music lovers together. The audience appreciates the different genre and culture attached to the different sound they hear. Established and upcoming artists understand the importance of live music event and uses that platform to reach their fans and gain new ones. I am passionate about creating that opportunity, new and original songs are heard.
Who should come to Chica Michelle Concert?
Emerging artists and new talents (unsigned single, duos and bands) in the music and dance industry. Artists can use the CMC platform to promote their news songs too. People who love and appreciate great music are welcome to attend.
Chica Michelle Concert is on Saturday 31st August, starting at 6pm. Tickets start from £10 for Southwark residents (or just £5 for students), and come with free refreshments on the night. Find out more and book here.
For a flavour of what to expect, listen to Chica Michelle's Youtube channel.