BET mailing list
Submit your email

BET on Twitter
Loading feed...
Charity number: 1077161
Company number: 3724349
Mad about the Elephant?
Join our new Friends' Scheme!
The Blue Elephant is a small charity which reaches more than 5,000 people each year, through our professional and participation programmes. We aim to give creative opportunities to those who might otherwise miss out on them and we work really hard to keep offering as much as we can.
It's very tough, especially as funding gets tighter each year, and we would appreciate it so much if you joined our Friends' Scheme and helped us carry out this work. Even a small donation can make a big difference to us. For more information, please click here.
"The wonderful Blue Elephant Theatre"
"Thinking big for a little venue"
"This quirky oasis of a theatre is a charming hidden gem in South London."
"Camberwell's coolest venue"
"Fringe theatre at its finest"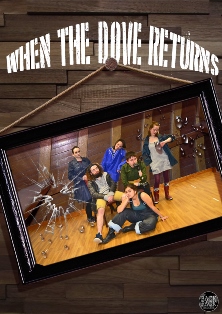 The survivors of a flood have been stuck on a ship for thirty days. As the damage done to their world becomes clear, they have to find a way to rebuild their lives…How much humanity will we sacrifice when our lives are at stake?
This new, ambitious devised piece by Backpack Theatre combines touching observations and outrageous humour in a dynamic, physical piece that is sure to make the audience laugh, gasp and reflect.
Following their debut in 2016, with Bibs, Boats, Borders & B*stards about the refugee crisis, described as a "great first show", "tear-jerking" and a "call for individuals to take greater responsibility", Backpack Theatre stages a new call-to-arms piece about the long-term effects of our carelessness.
Contains some nudity. Recommended for ages 16+.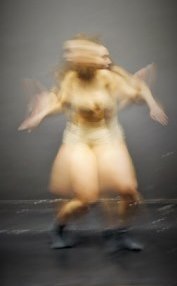 Two dance pieces collaboratively investigate the secret lives and intimate spaces of public loneliness.
One research enquiry, two contrasting solos, co-existing in the same space.
A Truefitt Collective in collaboration with artist, Amy Toner, present to you there is nothing more public than privacy and The Goddess of Chocolate. Both choreographers have privately explored an approach towards 'capturing intimacy' within the female body. there is nothing more public than privacy tackles questions of public loneliness through a process of visually documenting women in their private and intimate states of being. The Goddess of Chocolate thematically focuses on the historical narratives between the relationship of women and chocolate. Simultaneously the work questions the private and public areas of the body: eating/digesting, inside/outside, covered/uncovered. Together we uncover private aspects of the female role in performance, questioning the private and public areas, inside and outside of the female body.