BET mailing list
Submit your email

BET on Twitter
Loading feed...
Charity number: 1077161
Company number: 3724349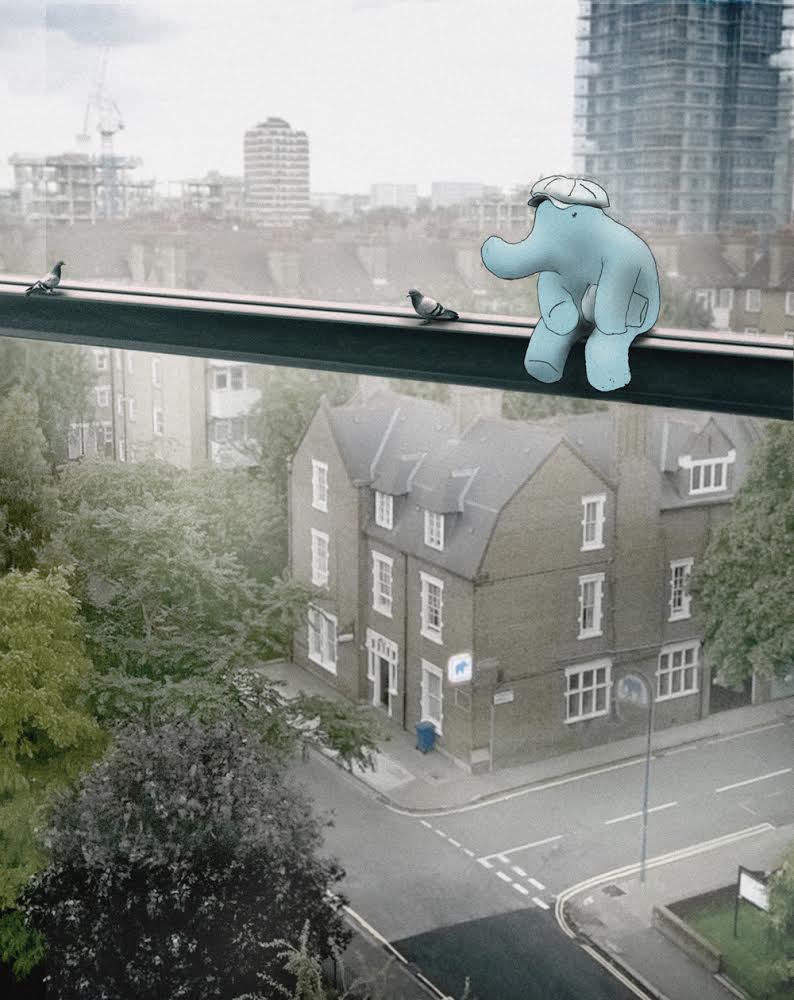 "The wonderful Blue Elephant Theatre"
"Thinking big for a little venue"
"This quirky oasis of a theatre is a charming hidden gem in South London."
"Camberwell's coolest venue"
"Fringe theatre at its finest"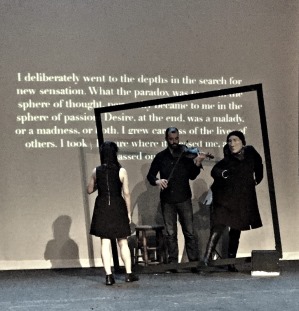 At the Heart of Things is a dance-puppetry performance inspired by Oscar Wilde's book De Profundis. Movement improvisation, visual imagery and devised text create a contemporary adaptation that dives into female sexuality, queer identity and homophobia.
In a dystopian world where growing fear takes centre stage, two young women Lilly and Nina are dancing in a nightclub. When a gunman enters and opens fire, nothing will be the same again. Lilly tries to make sense in a senseless world. What does it mean to be a woman? What does it mean to fall in love? Out of her frustration, Oscar Wilde will be born, to guide her, page by page, towards rediscovering her sexuality and womanhood.
''An intriguing show to watch, full of little flashes of beauty and excellence.'' Views from the Gods
Vertebra Theatre is a physical and visual theatre company that creates international devising, puppetry and film work. Their previous work includes Dark Matter, which had a sold-out run at the 2017 Edinburgh Festival Fringe.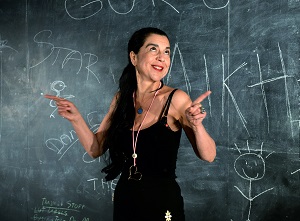 Bailamos Opa!
With Dance Guru to the Stars Aliki Mbakoyianni
When an ex-star dancer and wildly successful dance guru begins to feel like an ageing has-been, she decides to take to the stage and reclaim the limelight in a different way. Greek-Argentine global nomad, political activist and single-lady-again Aliki Mbakoyianni has a message for every dance body via a reflection on her own star-studded life.
Journalist, author and playwright Lorna V is an amateur dancer who overcame stepping in the wrong direction (just about) to develop a passion for Argentine tango. Her first full length show as a writer-performer is a feel-good piece with plenty of heart and humour. Through the Greek-Argentine character Aliki Mbakoyianni, Lorna V explores ageing, politics, immigration, and delivers some unexpected and hilarious twists on cultural history.
Book for Bailamos Opa! and you could win dinner for two with drinks at the Real Greek Bankside branch. One prize available per show night.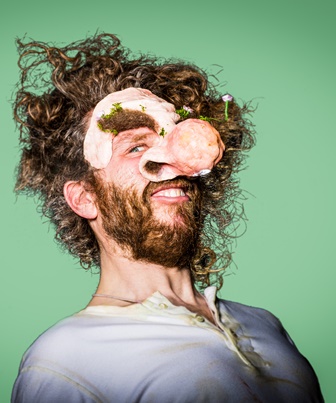 'A sneeze is a powerful thing, a dangerous thing, you never know what might happen with a sneeze...'
Join Ellie on a wild snot-filled adventure as she sets out to help her friend Stanley to sneeze for the very first time. A Roald Dahl-esque tale featuring live music, magical mucus and ever-extendable nose hairs from the award-winning creators of Dr Zeiffal, Dr Zeigal and the Hippo that can Never be Caught!
Winners: Best Family Show, Buxton Fringe.
'Splendidly silly' (List).
'Quirky, inventive and lively' **** (EdinburghFestivalsForKids.com).
After the hilarious Dr Zeiffal, Dr Zeigal and the Hippo that can Never be Caught!, Mouths of Lions have a new show brewing and they're trying it out at the Blue Elephant for the first time! If you'd like to see a very funny and very silly new show before anyone else does AND get a taste of how shows are put together and see the actors and musicians working from scripts, then come along for Ellie and the Enormous Sneeze!
Tickets are FREE but we advise booking here to avoid disappointment.