BET mailing list
Submit your email

BET on Twitter
Loading feed...
Charity number: 1077161
Company number: 3724349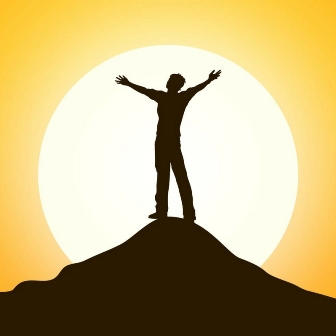 Following the successes of Female Intuition and Tit for Tat, Original Impact returns to the Blue Elephant to showcase more works of new writing, this time from a male perspective.
A night of new work from men, tackling the myths, bringing you the legends.
"Original Impact proves what is possible with a strong cast and some directorial creativity" Culturised on Original Impact's Twelfth Night
The Rat King
Written by Bram Davidovich
Directed by Sean Hollands
Rat King tells the story of Kelly and Jacko, two young people whose worlds collide on the streets of East London. While Kelly is preparing to leave her comfortable life in the suburbs, Jacko is living the rough life of a homeless young man. When Kelly gets into trouble and is rescued by Jacko, their relationship takes on a life of its own.
Delicacy
Written by Mark Jones
Directed by Stephen Bailey
Eating human flesh is legal. (Technically.)
So, when Duncan and Jodie Gibson are told that they were served it at a dinner hosted by their - it turns out - serial killer neighbour, despite feeling like the victims of a crime, they're certainly not treated as such.
The Press brand them 'the cannibal family'. While Amber, their teenage daughter, has decided to fully embrace their new flesh-eating image - despite not having had any of the meal herself.
Life for the Gibsons can only get stranger, as their unpalatable supper continues to gnaw away at the family.
Cubicle Confessions
Written by Darrel Draper
Directed by Dan Burman
Samarge works in a nightclub as a toilet attendant, often overlooked, ill-treated and disregarded by society. He is unfulfilled and living in the shadow of his father, a once beloved Priest who many worshipped. However, one evening when a highly intoxicated man opens up to Samarge about thoughts of suicide, he finds himself in an unfamiliar position, no longer being invisible, and having the power to be able to influence and effect this drunken man's future. Or fate, as it would be. But can a once powerless, uninfluential man, carry the responsibility and weight of such a heavy confession?
The Rental
Written by Mark Harvey Levine
Directed by Joshua Jewkes
In The Rental, Sonya receives an extraordinary birthday present -- a rented boyfriend. He's the perfect man for her -- but he's only there for a day.
Croydon Ho Yo Yo Yo
Written by David Zaman
Directed by Kris Witham
My name's Lizzi, a character in the play, and this version of events,
CROYDON HO, YO YO YO, weaves a torrid tale of sisterly deceit, a will to power, and what happens when messed up Esta and me screwed with the wrong President in the wrong time, wrong place. Which, boys 'n' girls, is to say it's about sex, death: um-huh, sex 'n' death, babes, just how the Yankee Doodles like it. Me 'n' my sis', sunny side up, raining down like bullets over bull. And poor Tommy, the President's fixer – he came, he saw, he conked out.
The Red Telephone
Written by Alasdair Melrose
Directed by Dinos Psychogios
"A man sits alone at a table. A telephone sits in front of him. This is an antique red rotary telephone made by Siemens, engraved with an eagle, a swastika, and a name..."