BET mailing list
Submit your email

BET on Twitter
Loading feed...
Charity number: 1077161
Company number: 3724349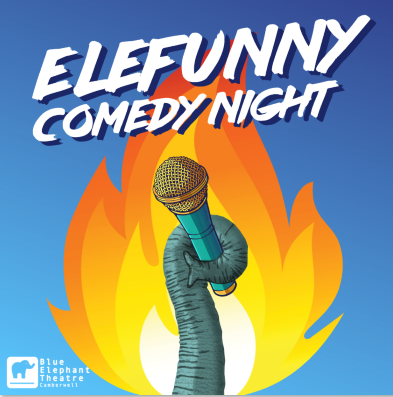 A terrific line-up of up-and-coming comedians is taking over Blue Elephant - grab a drink and witness some of the most exciting acts the UK comedy circuit has to offer!
Including:
Joshua Bethania
Aisha Amanduri
Tasha Cluskey
Louis Pollick
MIss Mo'Real
Compered and additional set by Fitzgerald Honger
See them here first!
Our ELEFUNNY comedy night in November last year featured Viggo Venn, who went on to win Britain's Got Talent 2023! Congratulations Viggo!
Joshua Bethania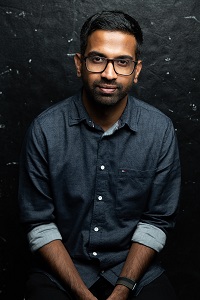 Joshua Bethania is an award-winning comedian from India. His stand-up includes observations on life in London as an outsider and what he is doing to become an insider. Since starting stand-up in 2021, Joshua has gone on to win So You Think You're Funny? and become a BBC New Comedy Awards Finalist. In 2022 he also won King Gong at The Comedy Store and became a NATYS Finalist and was nominated in 2023 for Best Newcomer at the Chortle Comedy Awards
Aisha Amanduri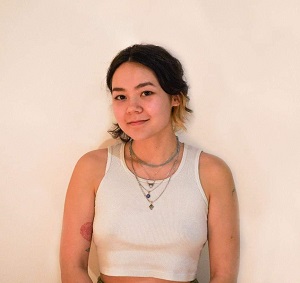 Aisha Amanduri is a South London based comedian from Kazakhstan and Turkmenistan. A Komedia New Act semi-finalist (2023), NATYS (2022) and 2Northdown New Act Finalist (2022). She is described in the Guardian as "clever, edgy and unexpected" and in Chortle "an appealing mix of upfront attitude with mischievous undercurrent". When she isn't explaining to people that Kazakhstan isn't in China or Romania, she is rotting her brain scrolling on Tiktok.
Tasha Cluskey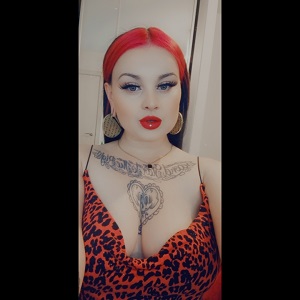 Tasha Cluskey is a London based, cockney voiced Comedian. She has gone from cracking people up by oversharing in beer gardens to oversharing on stages.With tales and stories around navigating life, love and family in her late 20's as a bi woman, she delivers it all in a direct, high energy, classic Essex style. Subtlety might not be her strong suit but leaving you laughing definitely is.
NATYs Semi Finalist 2022
West End New Act Semi Finalist 2023
Rising Star New Act Finalist 2023
So You Think You're Funny Semi Finalist 2023 (ongoing)
Louis Pollick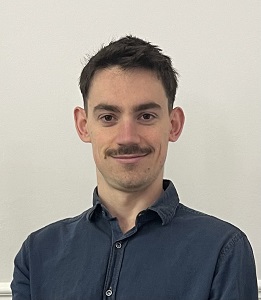 For most of Louis' set you'll be wondering if he knows what he's doing. And then before you've quite made up your mind, it will all be over. He recently won Backyard Comedy Clubs knockout competition - who knows how!? (he also wrote this bio)
Miss Mo'Real
African British South Londoner Miss Mo'Real is refreshingly funny inspiring and is guaranteed to bring the house down.
She has performed around the UK including Comedy Store and the Hackney Empire and won the prestigious 291 Club talent show in July 2019. She has performed at the Wahala Comedy And won two roast competitions and was nominated for The Social Media Personality of the Year Award in 2018..
Though she tends to wear wigs and fake nails her material is based on her real life experiences and current issues- turning pain into power. She attended the Sylvia Young Performing Arts School, gaining a merit distinction in her diploma in performing arts. She ran her own Comedy Club in Brixton for 2 years and has presented a talk show on Urban Jazz Radio.
Fitzgerald Honger - Compere
A regular on the London comedy circuit, Fitzgerald Honger is a dynamic comedian who has performed in top comedy clubs across London and the UK including Up the Creek and the comedy store.
A rising star, Fitz's style is observational and dead-pan, drawing on his personal relationships, work and taboo subjects to leave audiences in stitches.
When not doing comedy, Fitz is a producer. He's worked for international companies spanning PR and broadcast television including MTV and Discovery, and has developed a wealth of contacts within the TV and entertainment industries.