BET mailing list
Submit your email

BET on Twitter
Loading feed...
Charity number: 1077161
Company number: 3724349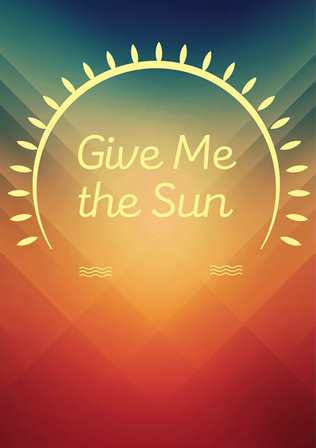 Give Me the Sun, a new play written by Mamet Leigh and directed by Majid Mehdizadeh, seeks a Lighting Designer and a Sound Designer.
Why did we come here? To the UK?
Bashir and Baba live in a council house in London. Baba, once a doctor, now works in Tesco. Bashir plays basketball with his friends and wonders what his home country was like. What has happened since the Arab Spring?
Give Me the Sun is a beautiful and compelling new play, exploring what happens when too much is left unsaid for too long. A seemingly perfect father-son relationship unravels to reveal grief, loss and loneliness.
Written by Mamet Leigh, a pioneer of the Tehran Underground Theatre Movement, Give Me the Sun addresses the complexity of finding your place in a new country and how different that can be for each person.
Give Me the Sun is an in-house production at Blue Elephant Theatre, running from July 12th – 30th. It will have its get-in from July 10th – 12th (with the possibility of some time the week before). It is a story featuring just two characters, a father and son, taking place in the same room over the course of an evening. The son is turning eighteen and finally asks his father questions about why their family left their home and moved to London when he was so young.
Blue Elephant Theatre is a black box studio space – please see here for more details.
We are hoping to work with a Lighting Designer of Middle Eastern or Northern African background.
Fee: £1,400
We are hoping to work with a Sound Designer of Middle Eastern or Northern African background.
Fee: £1,400
To express interest in either role, please email Alice at alice@blueelephanttheatre.co.uk with some examples of past work by April 13th. Alternatively, please call the Blue Elephant on 02077010100. If you have any questions, please contact Niamh via phone or email.