BET mailing list
Submit your email

BET on Twitter
Loading feed...
Charity number: 1077161
Company number: 3724349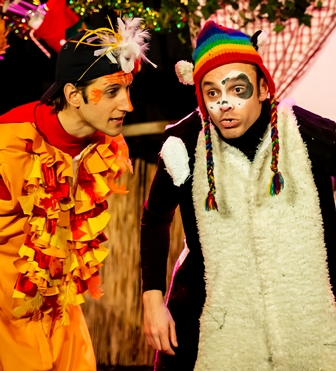 Cow and Chicken from Baa Humbug! return to talk to children about what they want to be when they grow up. Should they be pilots, doctors…or unicorns?
Please note these showings are at venues near Elephant and Castle and not at the Blue Elephant.
Golazio, 59 Camberwell Rd, London SE5 0EZ
Friday Feb 22nd at 3pm & 4.30pm
Moving Pictures Cinema, Mercato Metropolitano, 42 Newington Causeway, SE1 6DR
Saturday Feb 23rd at 11.15am & 2.15pm
UAL Studio, Third Floor, Elephant & Castle Shopping Centre, New Kent Rd, SE1 6TE
Monday Feb 25th at 3.45pm & 5pm
Tickets are FREE but advance booking is advised to guarantee your space. Tickets can be booked here