BET mailing list
Submit your email

BET on Twitter
Loading feed...
Charity number: 1077161
Company number: 3724349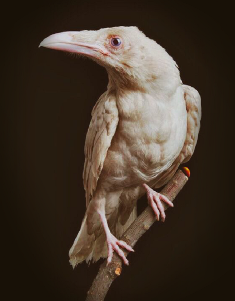 Bright Raven! is here. to. stir. some. sh*****t up. She's starting a cult(ish) revolution and she wants YOU to sign your soul up. Blending dark clown and electronic music, Bright Raven! is a rallying whoo-up for these turbulent times.
HOAX's Flavia Bertram (Bright Raven!) is joined by the priestess of performance poetry Michelle Madsen, the cleric of comedy Vanessa Hammick, and the illustrious illustrator Eloise Carles to raise funds for Mission LifeForce's Earth Protectors Fund. 25% of ticket sales will go to Mission LifeForce's Earth Protectors Fund.
HOAX is a company of theatre makers. They specialise in provocative contemporary work and concrete piping. They blend text, physical theatre and comedy to give voice to social and ecological issues. They are very serious and very silly.
Bright Raven! is a theatre rite, blending mime, clown and electronic music being created by Flavia Bertram and Stephen Sobal (All In), with support from Sarah Fraser, Lawrence Kendrick and Anna-Helena McLean.
About Mission LifeForce:
Mission LifeForce is a growing international movement of legal Earth Protectors - people who care about protecting the Earth and who are signatories to a legal document, the Earth Protectors Trust Fund document. Your ticket will contribute to:
- Funding a law establishing ECOCIDE as an international crime- putting an end to state-sanctioned industrial immunity and safeguarding our Earth for future generations
- Empowering small, climate-vulnerable states who have the incentive - and the ability - to amend international law in this way (but not the funds)
- If you are an activist, gaining an additional legal defence in a court of law as a conscientious protector.
Bright Raven! and Friends is presented as a scratch performance.