BET mailing list
Submit your email

BET on Twitter
Loading feed...
Charity number: 1077161
Company number: 3724349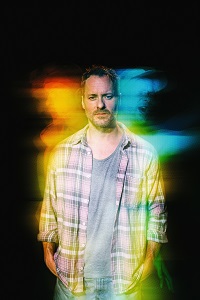 The euphoria of seeing Sister Act 2 for the first time, surviving the streets of Coventry in his NafNaf jacket and the lonely aisles of Hobbycraft, this is the electric, funny and raw autobiographical debut by Declan Bennett.
Declan takes us on a journey into the messy and turbulent world of toxic masculinity, homophobia and men's mental health; confronting his Catholic school days in Coventry, discovering the Gay scene in 90's Soho and surviving the harsh bright lights of New York City.
This is a story of a man in desperate search of identity and sanity who when confronted with the unexpected isolation of the Oxfordshire countryside, is forced to fight the demons of his past and come face to face with the Boy Out of The City.
Previous praise for Boy Out The City:
"This is invigorating theatre and one of the best one-man shows out there" ☆☆☆☆☆ Boyz Magazine
"Bennett is an outstanding actor and a master of words" ☆☆☆☆☆ London Theatre Review
"Declan's performance is a tour-de-force in raw emotion" ☆☆☆☆ Jack The Lad Magazine
☆☆☆☆☆ - Get The Chance
☆☆☆☆ - The Reviews Hub
☆☆☆☆ - The Upcoming
Reviews

★ ★ ★ ★ "...an exquisitely observed, finely written, and flawlessly performed show..."