BET mailing list
Submit your email

BET on Twitter
Loading feed...
Charity number: 1077161
Company number: 3724349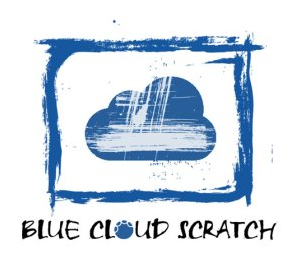 Blue Cloud Scratch is an exciting new dance scratch night, showcasing works in progress from a diverse range of choreographers, and is curated by Blue Elephant Theatre and Cloud Dance Festival. Blue Cloud Scratch aims to encourage and provide emerging dance artists with opportunities to present their works in progress and receive feedback from audiences and peers.
For more about the Blue Cloud Scratch and Cloud Dance Festival, click here.
M2toB by Livia Massarelli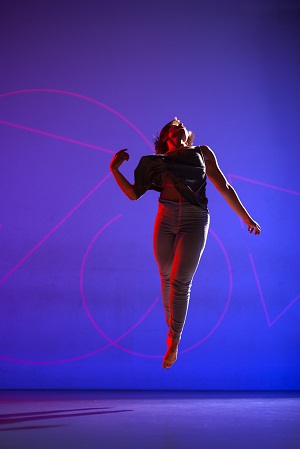 M2toB takes inspiration from the work of Italian painter Ubaldo Savonari.
The dynamism and the power of the colours in Savonari's work has inspired the music composition and the choreography in M2toB. The piece aims to demonstrate the strength, the dynamics and shapes of Savonari's art through movement and music, suggesting constant resilience.
Choreographer Livia Massarelli is an Italian dancer and choreographer based in London. Her own choreographies have been presented at Resolution Festival 2018 (London) The Play Space (London) Casa das Artes (Portugal), Terni Festival (Italy), Festival ArteScienza (Italy). She has performed choreographies by various artists as Shobana Jeyasingh, Tony Adigun, Patricia Okenwa, Allen and Karen Kaeja, Emanuel Gat and Claudia Castellucci.
Choreographer/Dancer: Livia Massarelli
Music composer: Maurizio Massarelli
Photo credit: Chris Nash
Storming Frenzy by David West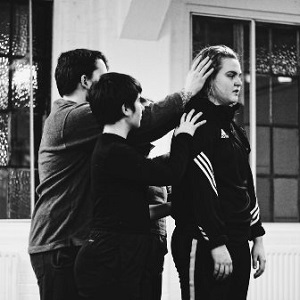 Storming Frenzy explores group dynamics, and their stages of development. This was known as "Forming, Storming, Norming, and Performing", drawing inspirations from the physiologist Bruce Tuckman's findings. Rather than delving into the academics of it all, however, this piece looks at the emotional, physiological elements of his findings.
David West is an early career choreographer, having graduated from London Studio Centre in 2017. His work aims to stir emotional reactions and self-awareness in not just the viewers, but also the dancers, and others that partake in his work. He hopes to establish a small company later this year.
Choreographer: David West
Image Credit: Michelle Rose
File No. 549574X by Raymond Sweetman/SOAS Dance Society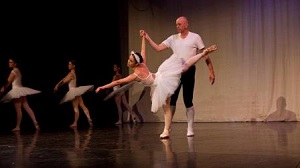 The 'mime' sections of the great classical ballets are nowadays often treated as twee, archaic relics which serve only as interludes to the pyrotechnics of the big jumps and turns. 'Modern' ballet distances itself from its roots to have an 'edge'. Originally conceived as a linking episode for a longer piece, this short extract attempts to create a narrative from two sides of ballet.
SOAS (University of London) Dance Society is the university society offering dance classes and workshops for students of the School of Oriental and African Studies as well as Birkbeck College. The society's President Raymond Sweetman is the choreographer and performer of File No. 549574X. He is also a professional dancer who mainly specialises in contemporary, commercial and K-pop but also performs ballet and waacking on occasion.
Choreographer/Performer: Raymond Sweetman
Music Credits: Cos Chapman, Thomas Tallis & Vaughan Williams
Joe by Tommy Cattin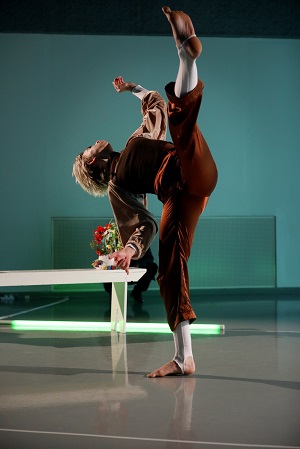 Joe is a choreographic exploration of the notion of presence, where the work of composition was directed through personal senses and memories. In space, the audience is invited to be part of the temporal and living experience arising from this arrangement.
Tommy Cattin is from Switzerland. He is about to graduate with a BA (Hons) from Trinity Laban Conservatoire of Music and Dance. He also spent part of his training in Institut del Teatre in Barcelona in 2017. From 2018, Tommy will join Black Box Dance Company in Denmark as an apprentice. Over the past few years, he has presented creations in different events in London and online.
Choreographer: Tommy Cattin
Dancer: Joséphine Auffray
Costume: Rosie Whiting
Sound: Gaspar Narby
Image Credit: James Keates
FollOw mE/Suis MOi by Matthew Rawcliffe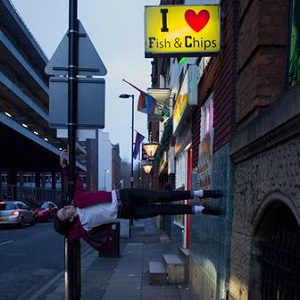 Considering what it means to belong and to be loved, FollOw mE/Suis MOi is a fun energetic solo which explores why we dance; as though the body is discovering what it feels like to move and to be moved for the first time.
Manchester-born dancer currently training at Rambert School of Ballet and Contemporary Dance. Matthew is co-artistic director of Two Yolks Theatre, a cross disciplinary company working in dance, spoken word and music. In 2016 he created a solo work 'Time She Stopped' which was used in a promotional film commissioned by The Lowry for the Selfridges' everyBODY campaign.
Choreographer/Dancer: Matthew Rawcliffe
Photo Credit: Emma Gleave
Re + by Tamae Yoneda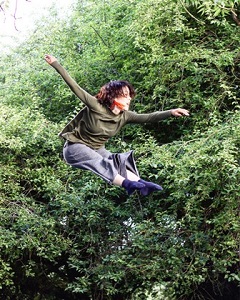 Retry, Recover, React…
I've done a lot of things with dance, sometimes they've been good, sometimes they've been bad.
Maybe every dancer feels they can be saved by dance, and that's why we never give up. That's why we retry, recover, react…
I've moved to London, and now I want to rediscover myself. It's simple, I just wanna dance.
Tamae Yoneda is a professional dancer, teacher and choreographer from Osaka, Japan. Tamae originally trained as a gymnast, before moving into the performing arts and specialising in dance. This has led her on a journey to train across the world, judge national dance competitions and perform as a guest dancer in many events. Tamae has since opened her own dance company, and has dedicated herself to teaching while also pursuing her own creative practice as a choreographer.