BET mailing list
Submit your email

BET on Twitter
Loading feed...
Charity number: 1077161
Company number: 3724349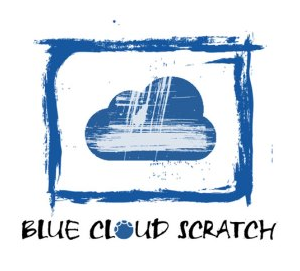 Blue Cloud Scratch is an exciting new dance scratch night, showcasing works in progress from a diverse range of choreographers, and is curated by Blue Elephant Theatre and Cloud Dance Festival. Blue Cloud Scratch aims to encourage and provide emerging dance artists with opportunities to present their works in progress and receive feedback from audiences and peers.
For more about the Blue Cloud Scratch and Cloud Dance Festival, click here.
Walls Between Us - Eriketi Andreadaki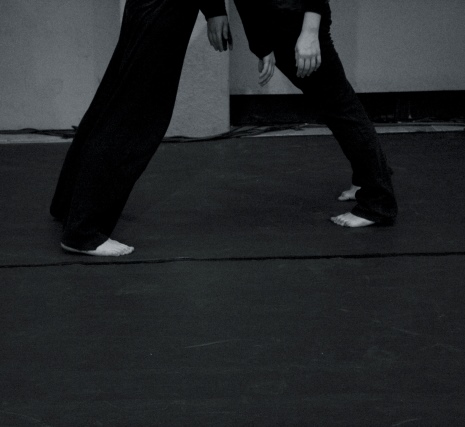 Something there is that doesn't love a wall. That wants it down.
So why do we continue to build them?
Walls Between Us explores the contradiction of creating and breaking boundaries and barriers. It dwells on the human need for fellowship and meaningful connection as well as the distance and barriers between us.
Drawing inspiration from Robert Frost's Mending Wall, we investigate the concepts of limitation, personal space, touch and communication in an attempt to discover whether indeed "good fences make good neighbours."
Eriketi Andreadaki is a London-based dance artist, originally from Athens, Greece. She graduated with a MA in Contemporary Dance from London Contemporary Dance School, where she toured nationally and internationally with postgraduate company EDge. She also holds a BA (Hons) in Media Studies and Communication. Since graduating she has worked with a number of independent artists, such as Joanna Kalm and A(r)ct. Her most recent choreographic work Walls Between Us was presented in October 2017 in Greece, in collaboration with Emi Amerikanou.
Performers: Sophia Sednova and Eriketi Andreadaki
Originally performed by: Emi Amerikanou and Eriketi Andreadaki
Baby Plus Two (Excerpts) - Bricolage Dance UK/Lise Smith.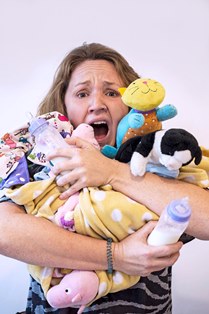 "There is no more sombre enemy of good art than the pram in the hall," said some bloke who
was clearly no good at multitasking. This solo is our rebuttal.
Pram firmly in the hallway, Baby Plus Two brings to life the physical and psychological experiences of early parenthood - from breast engorgement to mastery of nappy-sniffing via a constant low-level angst; filled, like motherhood itself, with angst, humour and love.
Lise Smith trained at Trinity Laban, graduating in 2006. She has produced companies including Kate Flatt, Scarabeus Aerial Theatre and Kamala Devam, and made work for companies including Cambridge Contemporary Dance as well as performing and rehearsal directing. She has worked with Bricolage Dance since 2012, becoming a co-director in 2017.
Performer: Jodie Adele Cole
Music: Lise Smith
Quebranto - Lucía Piquero & Renzo Spiteri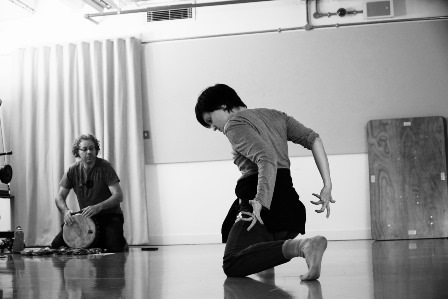 This work in progress is a personal collaboration based on ideas surrounding freedom of expression and the loss of it either by external means or personal impositions. It explores feelings of inadequacy, lack of words in the face of current political and social situations, and how, although it is not possible to express certain horrors, silence is even worse a response.
Choreographer Lucía Piquero and sound artist Renzo Spiteri come together once again to explore the possibilities of performance to incite discussion and present different view on current social issues
Performer: Lucía Piquero
Sound Artist: Renzo Spiteri
Exhibit F - Becky Namgauds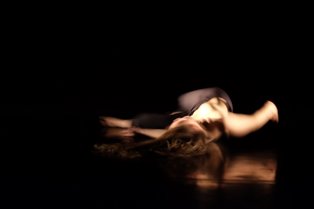 Exhibit F is a raw and commanding solo work exploring how female oppression, identity and a collective loss of memory are connected. For how long can women study their own absence? Bare chested and breathing heavily the performer searches her tendrils of hair which soon become parted and dragged across the floor.
Becky Namgauds has worked with artists such as Marion Motin, Holly Blakey and Marianne Elliott at the National Theatre, and is featured in videos for Dior, Klyne and Dua Lipa. Her solo work Severed Dreams has been performed around the UK and in 2016 Becky was selected by Hofesh Shechter to create 'RodaDoras' for East Wall Warm Up produced by East London Dance and Hofesh Shechter Company.
Performer: Becky Namgauds
Extra Direction: Marso Riviere
We Received Orders Not To Move - Margherita Borg and Ming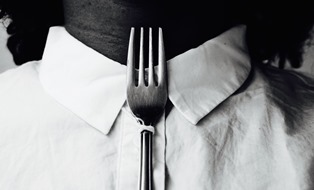 We have received orders not to move. We have been instructed how to sit, stand, walk. Our bodies reject these orders.
Ming & Marg Are currently studying at Roehampton University to receive an MFA in Choreography. They recently collaborated a lighting design for The Print Room's International Festival.
Performers: Margherita Borg and Ming