BET mailing list
Submit your email

BET on Twitter
Loading feed...
Charity number: 1077161
Company number: 3724349
What's on
The Blue Elephant should be on every theatre goer's map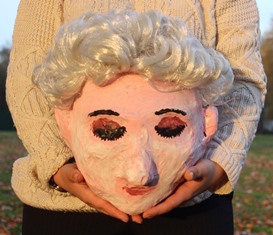 A Right Mess of a Fundraiser
Forget dull, dreary February days...
Right Mess Theatre are here to bring you an evening of Cabaret splendour as they raise funds to bring their new show Alcatraz to New Horizon Youth Centre for homeless young people. You can find out more about New Horizon and the work they do here.
Line up still to be announced. Follow @RightMessThtr on twitter to see who will be gracing the Blue Elephant stage on the 1st February.
Alcatraz by Nathan Lucky Wood is a thrilling play about family and social care that follows Sandy on her daring, Christmas mission to emulate Clint Eastwood and bust her gran out of lock-up. It will premiere at the Vault Festival 2019.
Join us at Blue Elephant Theatre in supporting emerging talent and to celebrate the achievements of Women Internationally. The Balancing Act will be a night of brand new works in progress, diversity and acts that will leave you wanting to take action against gender inequality! #balanceforbetter
You can book tickets via this link:
https://thebalancingactscratch.eventbrite.co.uk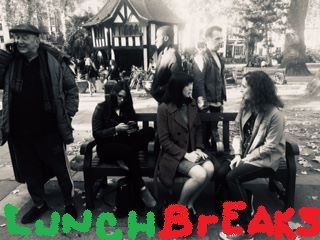 Humans are creatures of habit.
We concentrate on some characters as they spend part of their lunch break in a London Square over a period of time from winter to spring. They all have habits which could, if not already, turn into addictions.
The one habit which is general to all of them is the one that leads them to use the same two benches in the Square. We see how their lives unfold during this period.
LunchBreaks is a black comedy by writer Brian Beaton.