BET mailing list
Submit your email

BET on Twitter
Loading feed...
Charity number: 1077161
Company number: 3724349
What's on
The Blue Elephant should be on every theatre goer's map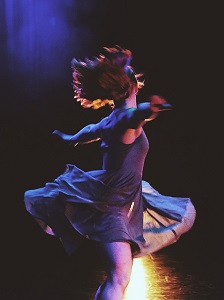 KAMIENSKI. presents a new double bill entitled An Evening, A Beginning, premiering two new works.
Exploring two aspects of creation – emotional and analytical - the evening delivers pleasure for the eye, and challenges for the mind. Witness the beginning as we take you on a journey, starting in a bedroom and going all the way to the M00n.
BED - inspired in theme by Tracey Emin's work My Bed, the choreography explores the partnership, connection and intimacy between two people. Exposing what we like to keep private, we invite you to have a peak.
X is M00n - abstract and physical, X is M00n focuses on the connections of physics and outer space. From M10n the anxiety grows, as we inevitably head towards the zero - M00n.
KAMIENSKI. is a contemporary dance company led by Andre Kamienski. We combine the forms of performing and visual arts to create contemporary works – daring, challenging and unpredictable. We manipulate the body through the search of unexpected connections and unheard stories.
Please not X is M00n contaisn strobe lighting effects.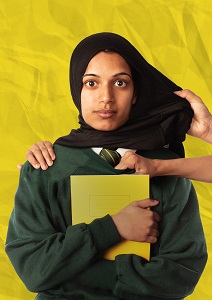 Why should I continue to be tolerant? When the world has been so intolerant of me.
A new documentary play by LUNG (E15, The 56 and Chilcot), Trojan Horse follows the real life stories of Muslim teachers and governors who were accused of plotting extremism in Birmingham schools.
Founded in Barnsley in 2012, LUNG are a verbatim / documentary theatre company who make work with communities, for communities and about communities. LUNG create work that shines a light on political, social and economic issues in modern Britain using people's actual words to tell their stories. The company is led by Matt Woodhead (winner of Director's Guild Best Newcomer 2015) and Helen Monks (Upstart Crow, Raised By Wolves). LUNG's work is published by Oberon Books. Previous shows include: The 56, E15, Chilcot.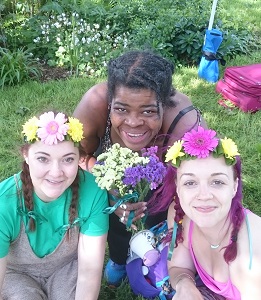 Join Blue Elephant Theatre for interactive storytelling at Elephant Park!
Inspired by nature and aimed especially at early years, the Blue Elephant storytellers bring the tale of Sally the Sassy Seed to life! A treat for local families.
Tickets are FREE, and can be booked here. Booking in advance is advised but not essential.
Performances on the first Wednesday of every month:
Wednesday 6th June at 11.00
Wednesday 4th July at 11.00
Wednesday 1st August at 11.00
Please note these performance are in Elephant Park only, and at Blue Elephant Theatre.