BET mailing list
Submit your email

BET on Twitter
Loading feed...
Charity number: 1077161
Company number: 3724349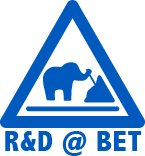 The Blue Elephant is seeking submissions for its next scratch night, Trunkated, on May 15th at 8pm. Are you developing a live performing arts piece that would benefit from an opportunity to perform it in front of a supportive audience?
The details
Date: Wednesday 15th May (8pm-10pm)
Location: Blue Elephant Theatre, 59a Bethwin Road, SE5 0XT
Payment: £10 per act regardless of number of people involved)
Tickets will be free and the audience will be asked to share feedback.
Guidelines
- The work has to be performative but can be of any genre (new writing, live art, devised, dance, poetry, rap, magic etc.)
- It must be work in progress, no longer than 15 minutes, with minimal technical requirements.
- The main performance space will be the Blue Elephant Theatre, and so selected work will be chosen to suit this space.
Please apply by Friday 19th April.
To find the application form and more information click here here