BET mailing list
Submit your email

BET on Twitter
Loading feed...
Charity number: 1077161
Company number: 3724349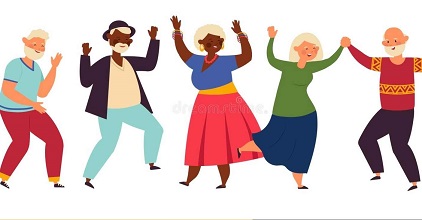 The Blue Elephant is working with Southwark Public Health to offer workshops for wellbeing to Southwark residents! We have groups for different ages and we want to give you the opportunity to try the workshops before signing up for more!
10am -11am - Parents and Child Group
A workshop for adults and children aged 1-3 using drama and dance to encourage healthy movement, whilst opening up about issues such as stress and anxiety in parenting. Each ticket is for one child and one adult.
11.15am - 12.15pm - Dance with Dementia Group
Delivered by a Green Candle-trained dance facilitator, these sessions for people living with dementia will focus on movement and contemporary dance, providing gentle physical activity, stimulation and interaction. Each ticket is for an adult and a carer.
12.30-1.30 - Adults Well-being Group
These drama workshops will offer a creative and active outlet for adults who are seeking positive activities to improve their mental health and well-being.
All of the sessions are free. if you have any questions regarding the sessions please feel free to email us at info@blueelephanttheatre.co.uk or call us at 020 7701 0100.
These workshops are supported by Southwark Council.