BET mailing list
Submit your email

BET on Twitter
Loading feed...
Charity number: 1077161
Company number: 3724349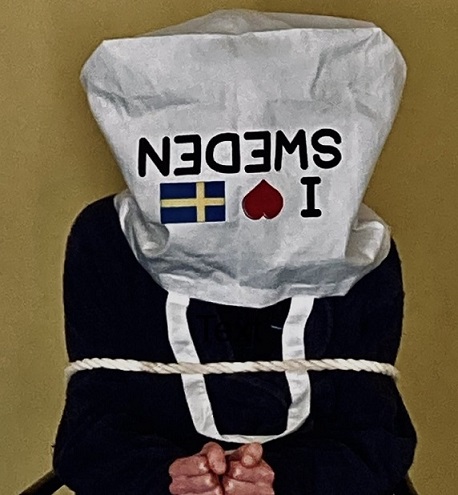 Man makes a plan and God laughs.
One more heist to set them up for retirement - it all seems too easy or does it? With the payout of a lifetime at stake, Butlins Bill and Frenchie risk everything in the hope of a peaceful future. But will they be thwarted by dodgy prawns, nosey neighbours and rival crime gangs?
Brian Beaton's new black comedy Swedish tells a story of friendship, money and unfulfilled dreams. South London actor Billy Colvill and poet John Smallshaw team up as the hapless crime duo Butlins Bill and French Face Frenchie to provide a tour de force in character comedy.
Swedish is the second play from writer/director Brian Beaton, a long-time member of Blue Elephant's Writers' Group. This absurd comedy will tickle your funny bone and touch your heart.
"Swedish entertains from the get go, tapping into the absurd...a surrealist, imaginative evening" Theatre Full Stop
Earlybird tickets available until 30th October.