BET mailing list
Submit your email

BET on Twitter
Loading feed...
Charity number: 1077161
Company number: 3724349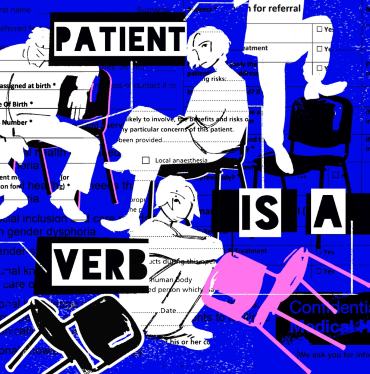 Welcome to the waiting room to enter the realm of Transition*. You are the 11,174th player. Only 33 players have made it through Level One this month.
The waiting list to see the Gender Identity Clinic is now 5 years long. Patient for trans people is often an adjective and not a noun, the endurance of suffering without receiving treatment. Yet our systems primarily expect trans people to move through life as a patient – subjects to medical scrutiny and approval. What does a duration of 5 years really mean, and when does patience turn from virtue to verb?
Devised through drawing on lived experiences of interviewed participants and an all-trans team, Patient Is A Verb takes you on a journey navigating the healthcare system in the UK. It melds grim realities with the world of video games, searching for agency in waiting.