BET mailing list
Submit your email

BET on Twitter
Loading feed...
Charity number: 1077161
Company number: 3724349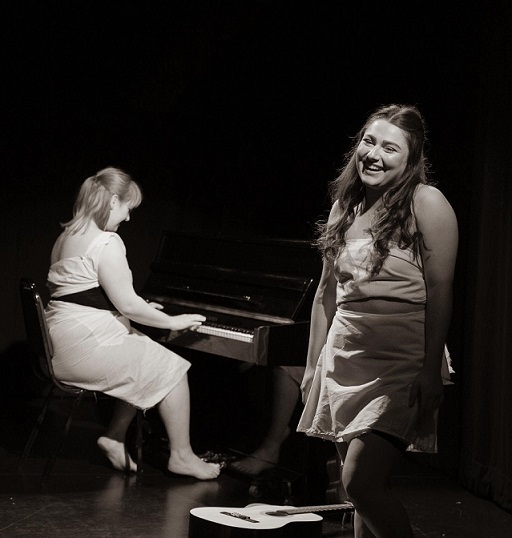 Loud is a product of experience, a comedy musical about growing up as a female in our current society. It's like our diaries being put on stage for all to hear! The show works on breaking down the so-called 'ladylike' boundaries, and nothing is off limits. Milestone by milestone, the audience revisits various stages of life, as told through relatable and funny songs.
With all-original music, SEEDS Productions uses the female voice to talk about growing up and everything a woman isn't meant to talk about…The stories are told in a fun and interactive way, for all to enjoy!
SEEDS Productions is formed of two best friends, Lillie Seeds and Angharad Griffiths. They met at Rose Bruford Drama School where three years of singing, creating, and clowning around together culminated in this, their debut show Loud. In the last year they have also begun development on a musical/stand-up show Don't Overyract.
Loud is approximately 30 minutes long.
Special thanks for all involvement, help & support:
Imogen Khan
Dr Pheobe Patey- Ferguson
Amy Seymour
Eddie Stocker
Dr Luis Campos
Catherine Birmingham