BET mailing list
Submit your email

BET on Twitter
Loading feed...
Charity number: 1077161
Company number: 3724349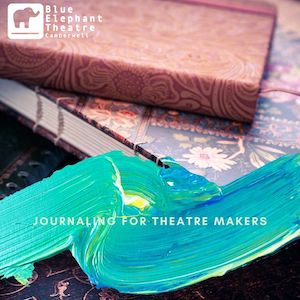 Feeling under-motivated or lacking in energy when it comes to your creative practice?
This workshop is designed to spark creativity around theatre making in a relaxed and unpressurised way. The workshop will mix written and artistic activities encouraging creative thinking and imagination to support the ideas you may have for your work and inspire new ones.
No experience necessary. You will need a journal or notebook but even some sheets of paper will work. Any art materials that you have are helpful for example, paints, colouring pencils, old magazines or newspapers and a glue stick. However, you'll be encouraged to use whatever you have, whether that be a pencil or a pen, you can still take part. The workshop will take place via zoom and a link will be sent ahead of the event.
Following the workshop there will be a set of prompts sent out to participants over the course of the month, to continue the journaling journey. We'll check in at the end, via email to share and reflect on any discoveries.