BET mailing list
Submit your email

BET on Twitter
Loading feed...
Charity number: 1077161
Company number: 3724349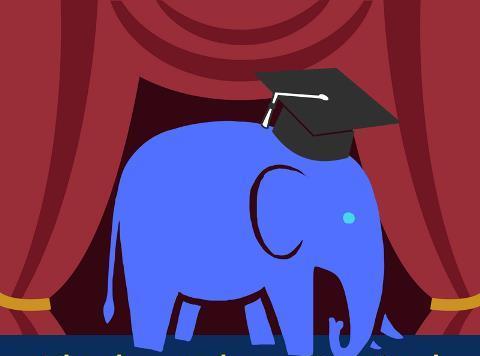 Elephantology is Blue Elephant Theatre's Festival for recent graduates/those who are just entering the performing arts industry. We created our Elephantology Festival to offer showcase opportunities as a supportive step into the arts industry. With the support of the Idlewild Trust, this year's Elephantology offer is a little different, including workshops, mentorships and showcase opportunities. As part of Elephantology, we are hosting two showcase evenings in November – on the 11th and 26th. We recognise that many people who finished training in 2020 and 2021 performed final pieces as monologues or solo performances, often without a live audience. This is a chance to get in front of an audience!
We're looking for solo performances of 2 - 15 minutes. They can be an extract of a longer piece. They should be original or you should have permission to perform them without Blue Elephant becoming liable to pay royalties. Technical requirements will need to be quite basic as there will not be a lot of set up/rehearsal time. Each performance will receive £30 towards their expenses.
What you should know before applying:
• We are looking to support those who have entered the performing arts industry in the last eighteen months or will be shortly; if you finished or are finishing training in 2020 or 2021 for instance.
• We are especially interested in pieces you created to showcase you and your skills and/or were created to conclude some sort of training. We welcome submissions from writers working with an actor but for logistical reasons they should be solo performances. Theatre, dance and music performances are all suitable but there may be no dance floor down.
• We will start technical rehearsals from approximately 4pm on both performance dates and performances will be at 8pm.
• All applicants must be over 18 and based in the UK, ideally London.
• For more information about Blue Elephant Theatre, please see here: http://blueelephanttheatre.co.uk/companies.
• Please note that the Blue Elephant's theatre space is on the ground floor and accessible to those in wheelchairs but its upstairs bar area is not.
• We are committed to working safely and so may have to change arrangements if Covid restrictions change.
• Blue Elephant Theatre is committed to widening access to the arts and we particularly strive to work with people who reflect our local communities and audiences in Southwark and make work that is relevant to contemporary multi-cultural London. We particularly encourage applications from people who are underrepresented in the arts and/or face discrimination, including people who experience racism, identify as working class, identify as having a disability or are from the LGBTQ+ community.
Deadline for entries has been extended to October 26th
To apply, please complete the application form here by October 26th. Alternatively, you can record your answers as video or audio files and share those with us at submissions@blueelephanttheatre.co.uk. After you submit your application, we may get in touch with you to ask for more information or to clarify anything we are unsure of. If you would like an application form posted to you, rather than use the survey tool, or to access it in a different format or have any questions, please contact us on jimmy@blueelephanttheatre.co.uk or 020 7701 0100.