BET mailing list
Submit your email

BET on Twitter
Loading feed...
Charity number: 1077161
Company number: 3724349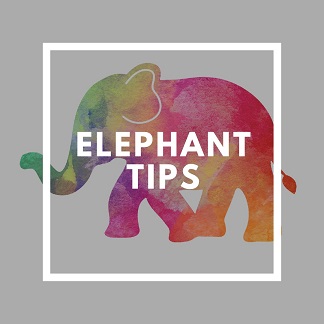 This week's Elephant Tips are a festive feast of family shows. We're so impressed with anyone making theatre events happen in these challenging times so we're spreading the word about some small companies going over and above to bring some Christmas magic this December.
There's also a fantastic charity stocking filler from our friends at Lazarus Theatre.
Eunice- A Christmas Musical
Stanley Halls from Dec 15th
Eunice the Horse? That's a silly sounding name! And Eunice thought so too! You see, Eunice knew she wasn't a horse...
Join Eunice and her best friend Hortense (now that IS a good name for a horse) in this magical Christmas musical story, as they go on an adventure to find out who Eunice really is. They'll meet a whole array of wonderful characters, and rumour has it that Santa will be making an appearance - during the Christmas week you'll even be able to meet him!
Make this a Christmas to remember as the Stanley Halls presents Eunice! A brand new musical adventure - with original songs and a hilarious story - that the whole family is going to adore! Tickets are available here.
The Elf who was afraid of Christmas
Charing Cross Theatre from 8th- 23rd Dec
Meet Figgy and Cupcake, two of Santa's Christmas elves. For eleven months of the year, Cupcake is a bright and bubbly bundle of joy. But come December 1st, all that changes - because Cupcake is The Elf Who Was Scared Of Christmas.
Come and join Figgy in an original Christmas story as he tries to help Cupcake overcome her fear of Christmas. Using the power of imagination, and with a little help from you, will he be able to remind her of the importance and magic of Christmas? And, in helping Cupcake, will Figgy solve some of his own Christmassy problems?
This December, join Figgy and Cupcake on a journey of self-discovery, friendship and Christmas cheer, ending in an all-singing, all-dancing musical celebration, featuring some of your favourite Christmas songs. You can book here.
Elfvis's Christmas Adventure
Tiny Tigers Family Club from 3rd Dec
Join Elfvis on a fun and magical adventure as he tries to create the perfect present for a very special person. This specially crafted show features a heartwarming story, with plenty of giggles and action to keep children entertained.
Created by Venetia Twigg and Alice Sillett, with performances from veteran actors Matthew Houlihan, Venetia Twigg and Ellen Butler, Elfvis's Christmas Adventure offers wonderful festive entertainment for children and their grown ups. You can book tickets here.
A Little Further Afield...
Stranded Santa
Charlton Park, Canterbury 28th & 29th Dec
NEWSFLASH! Storm of the century sends Santa and Jingles the Elf crashing down to earth! Charlton Park are providing B&B for the magical duo!
Thunder and lighting, reindeer on the loose and a grounded sleigh; t'was the night after Christmas and all through the house, nothing was stirring, not even St Nick…. Join Jingles the Elf in her quest to wake Father from his slumber and discover the magic that will help them on their way back to the North Pole!
This fun, interactive and charming show is developed and performed by Grotto At My Door. For more info and to book tickets, click here.
And a charity stocking filler...
Lazarus Theatre Calendar
Lazarus Theatre Company in association with Acting for Others present the inaugural Lazarus Charity Calendar for 2021. 
Featuring 12 iconic production shots taken by company photographer Adam Trigg the Lazarus 2021 Calendar is the perfect Hello 2021 Christmas stocking filler!
The calendar costs £12.50 (including UK p&p) with all proceeds being split equally between  Artists featured in the calendar, theatrical charity Acting for Others and our Covid recovery project: Year of Exploration.
#LazarusCalendar2021 #ActingForOthers
Order here. before Dec 20th to get your calendar before Christmas!