BET mailing list
Submit your email

BET on Twitter
Loading feed...
Charity number: 1077161
Company number: 3724349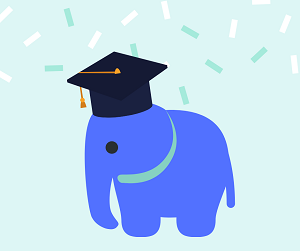 Join Blue Elephant Theatre for some drama activities with a focus on literacy and numeracy for 7 - 10-year-olds.
These online sessions will reinforce numeracy and literacy topics this age group covers in school, exploring them in a creative manner, full of fun and games.
11am - Drama with Literacy skills
We'll be exploring different ways of writing and different topics through games, storytelling and drama.
2pm - Drama with Numeracy skills
Number games and creative activities will allow us to explore different topics such as problem-solving, reasoning and other numerical skills.
Workshops are FREE, and you can book for just one or both.
These are trial workshops and we may run more after half-term. They will take place via Zoom and the link will be sent out before the workshops; children under 16 should not have Zoom accounts and should use an adult's or log on as a guest if possible. We will send out guidelines around the use of Zoom and our own safeguarding measures to those who book.