BET mailing list
Submit your email

BET on Twitter
Loading feed...
Charity number: 1077161
Company number: 3724349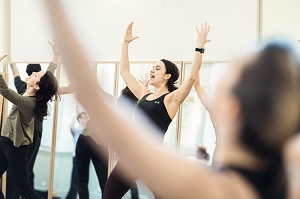 Come and get your Theatre Re fix!
In this practical workshop Guillaume Pigé (Theatre Re Director and RADA Associate Teacher) will provide an introduction to the company's training and creative process, as well as how we collaborate with performers to devise Theatre Re's work. Punctuated by games, ensemble work, technique, repertoire and improvisation, this workshop will support professional, semi-professional, recent graduates and performers-in-training in developing their skills and creativity in an open, playful and generous environment.
Everyone is welcome and no previous experience of Corporeal Mime is required to join, only your professionalism, curiosity and playfulness.
Workshop details
The session will run from 10am to 5pm (with a 1-hour lunch break) and will take place at Blue Elephant Theatre in London.
Session costs £60 (£50 concessions) for the day.
Concessions are available to full-time students, those aged under 18, senior citizen, the unwaged, members of Equity and BECTU and people with registered disabilities.
This workshop will be signed and will be accessible to Deaf, Hard of Hearing and hearing artists who use British Sign Language.
Any questions and for more information please get in touch by email, or register your interest with Blue Elephant Theatre by calling 020 7701 0100
About Theatre Re:
"Theatre Re excels at transforming small, intimate stories into whirling, viscerally physical extravagance." What's On Stage
Established as a professional ensemble in 2011, Theatre Re is one of the UK's leading visual theatre companies. It has garnered a national and international reputation for creating world-class, deeply moving, and visually striking poetic theatre.
The company's name comes from the prefix re and symbolises its guiding principles: to rediscover, to reinvent and to reveal. Rooted in Etienne Decroux's Corporeal Mime, productions use movement, music and design to tell stories. Our work crosses disciplines, with past projects taking inspiration from science, philosophy, psychology, public health and education to address global human challenges, bring people together and develop empathy with strength and delicacy. Collaborations with community organisations throughout the creation process are central to the company's work.
The company is led by artistic director Guillaume Pigé with Alex Judd, Katherine Graham and Eygló Belafonte as associate artists. They are supported by a core group of long-standing collaborators.
Theatre Re is currently an @Home company at The Point, Eastleigh (until 2022) and has previously been an associate company at South Hill Park in Bracknell and Greenwich Theatre.