BET mailing list
Submit your email

BET on Twitter
Loading feed...
Charity number: 1077161
Company number: 3724349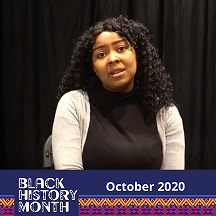 This Black History Month, we are celebrating Black voices and Black heroes.
Alongside the five monologues we commissioned about inspirational Black people, we are running online drama workshops for ages 7 - 10 to explore what we think makes a hero and learn a little more about Black people who have made a big difference.
These free hour-long workshops are supported by Southwark's Black History Month Fund. They will take place via Zoom and the link will be sent out before the workshops; children under 16 should not have Zoom accounts and should use an adult's or log on as a guest if possible. We will send out guidelines around the use of Zoom and our own safeguarding measures to those who book.
These workshops were originally planned for October 27th and then postponed to October 31st.
You can watch the monologues inspiring the workshops here: