BET mailing list
Submit your email

BET on Twitter
Loading feed...
Charity number: 1077161
Company number: 3724349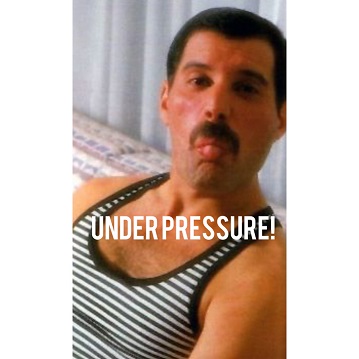 Under Pressure! is an evening of 10-minute scratch performances brought to you by the MA Collaborative Theatre students of Fourth Monkey.
This scratch night is a platform for new, dynamic work and a chance for audiences to get a glimpse of what these emerging theatre-makers are currently exploring. For the artists, it's the chance to experiment in a supportive environment in front of a live audience.
As the title suggests, all the characters depicted in the performances feel neck-deep, in the thick of it, and like it's all pressing down on them... Under Pressure! is set to be an eclectic menu of drama, clowning, spoken word, comedy, and performance art.
Created and performed by the MA Collaborative Theatre Students of Fourth Monkey, who make boundary-pushing, exciting, contemporary art that shakes up the status quo. Formed of eight artists with varying backgrounds; they are made up of a dancer, a comedian, a hairdresser, and everything in between. One thing they have in common is that they like to make bold work together. Later in the year, they are touring to the Wardrobe Theatre, Bristol and the Garden Theatre Festival in Bath.
Suitable for ages 14+, with some strong language.