BET mailing list
Submit your email

BET on Twitter
Loading feed...
Charity number: 1077161
Company number: 3724349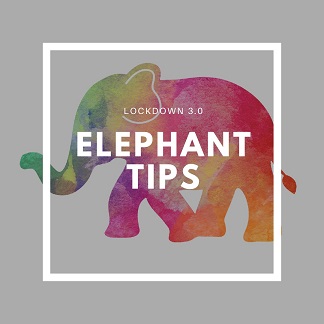 We're in the middle of lockdown 3.0 and it's not how anyone wanted to start the year. But there's still plenty of creative projects out there, whether you're looking for things to watch, workshops to participate in or opportunities and commissions. Here's a taste of what's on offer...
Classes with EQ Dance Co
EQ Dance are offering a series of 'pay what you can' dance workshops. These include a pilates workshop with Panagiotis Pavlopoulos, 'Dandelions' workshop with Amber Dollin and 'Between the Lines' workshop with Alys Davies. Designed to keep your bodies and minds moving and creative during January, these workshops run from January 15th to January 29th. Booking is available here.
REWIND R&D - Short film and Q&A
Ephemeral Ensemble invite you to join them on zoom where they will share a short film through a Vimeo link and go back to zoom for a casual Q&A. The Q&A will be done in English, with a Spanish translator.
The film was created during two weeks of research and development inspired by testimonies from Latin American refugees, whose lives were affected by dictatorship in Latin America in the 70's and young adults migrants, whose lives have been affected by the current situation in Latin America.
You can book your donation place here.
Storytime with Mama G
Seeing as how we're all stuck at home again - Mama G is back! Combining panto, drag and storytelling: Mama G is here with stories for the whole family about being who you want and loving who you are. And she'll be making sure to finish your week with some laughter and sparkle!
Join her at 6pm on facebook live for a brand new story, a quiz, songs and of course: the infamous arts and crafts section.
Find out more here.
Community Engagement Lead
East End Women's Museum
Are you passionate about connecting with diverse communities in creative and meaningful ways? Do you see the power and potential of working with women's stories and voices? Are you up for the exciting challenge of a new role which will take our community engagement to the next level?
The East End Women's Museum, are a small charity that researches, shares and celebrates stories of East London women, past and present. In the next 15 months they will open a new building in Barking town centre. It will be a base for new exhibitions, learning and engagement programmes for schools, community, family and adult audiences.
In the lead up to opening the new site, they are planning a year-long community engagement and co-creation programme which puts local voices at the heart of our decision-making process. They want to create a sense of local ownership of the museum, and ensure the building designs and new community programmes are welcoming, relevant and appealing to local audiences.
We're looking for someone with relevant experience, excellent relationship-building skills and an audience-focused approach to create inclusive and impactful programmes that help put local women's stories in the spotlight. More information and how to apply can be found here.
Artist Residency and Commission Brief: Decolonising Natural History
In partnership with the Delfina Foundation, the Horniman Museum and Gardens is offering a three-month residency opportunity to a UK based artist, as part of the institution's ongoing decolonial work, to engage with its Natural History collection and produce a new commission for the museum's 'Inspired by Nature' space.
More information and how to apply here.