BET mailing list
Submit your email

BET on Twitter
Loading feed...
Charity number: 1077161
Company number: 3724349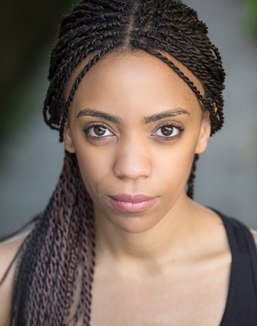 Blue Elephant Theatre is delighted to announce that Janet Etuk has agreed to be its new Young People's Mentor. Actor Janet performed at the South London venue in 2014 with her theatre company Unstable Table, soon after leaving drama school, and has remained a friend of the small theatre.
Since performing at the Blue Elephant, Janet has devised and performed plays for the National Theatre, toured with the English Touring Theatre Company and has starred in BBC's LOVE feature film. She has toured internationally with Improbable Theatre Company as well as with Alexander Zeldin's productions of LOVE and BEYOND CARING. Other recent credits include The Language of Kindness by Wayward Production and a Turtle Key Arts digital film piece entitled COLD.
Blue Elephant Theatre has asked Janet to be its Young People's Mentor to inspire their young people and demystify working in the arts. Most of the young people who attend Blue Elephant's youth theatres come from backgrounds under-represented in the arts and the Young People's Mentor helps to make a career in the arts seem more tangible and attainable.
Janet says that she is thrilled to be working with Blue Elephant once again and is honoured to be appointed to this important role within the team. She says, "As someone who has been working professionally in the arts for almost ten years, I feel it's vital to have a mentor at hand for the under-represented. I wish I had been given the same opportunity when I was newly starting out too."
Blue Elephant Theatre's Participation & Co-Artistic Director, Jo Sadler-Lovett, has said how happy the theatre is to formally welcome Janet to the Blue Elephant family. She says, "As we all begin to unfurl after recent unusual events, our young people are looking to the future and aspiring to achieve and we believe Janet is a great example of how to do exactly this. I know that our young people will learn a lot from her and be as inspired as we have been over the years."